Cafe Scientifique – POSTPONED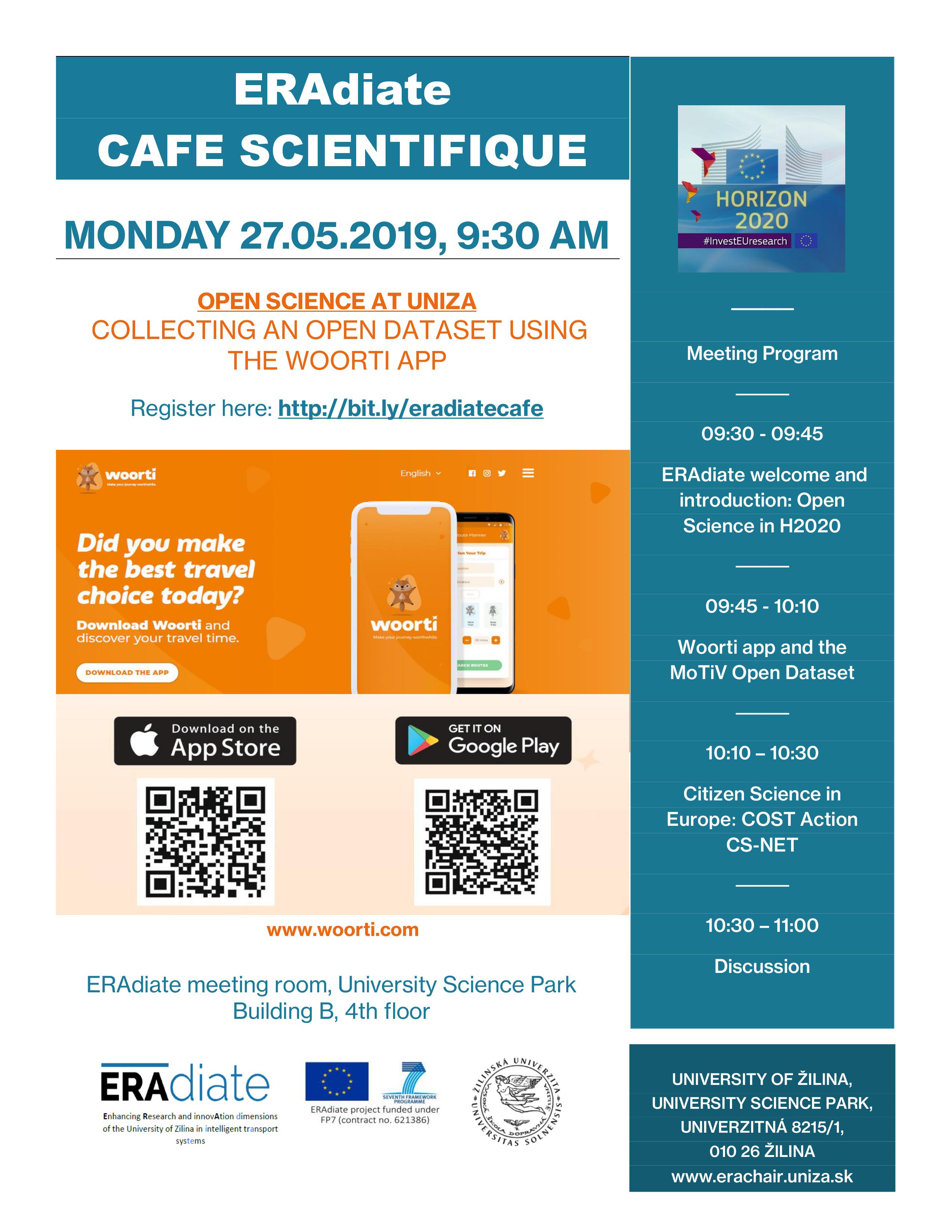 The Woorti app is part of the H2020 MoTiV project.
Download the app and participate in the MoTiV Data Collection Campaign (DCC).
The goal of the MoTiV DCC is to collect the data from 5 000 users in 10 different European countries. The campaing will run until the end of September 2019.
———EVENT IS POSTPONED TO SEPTEMBER 2019, MORE INFO SOON ———-